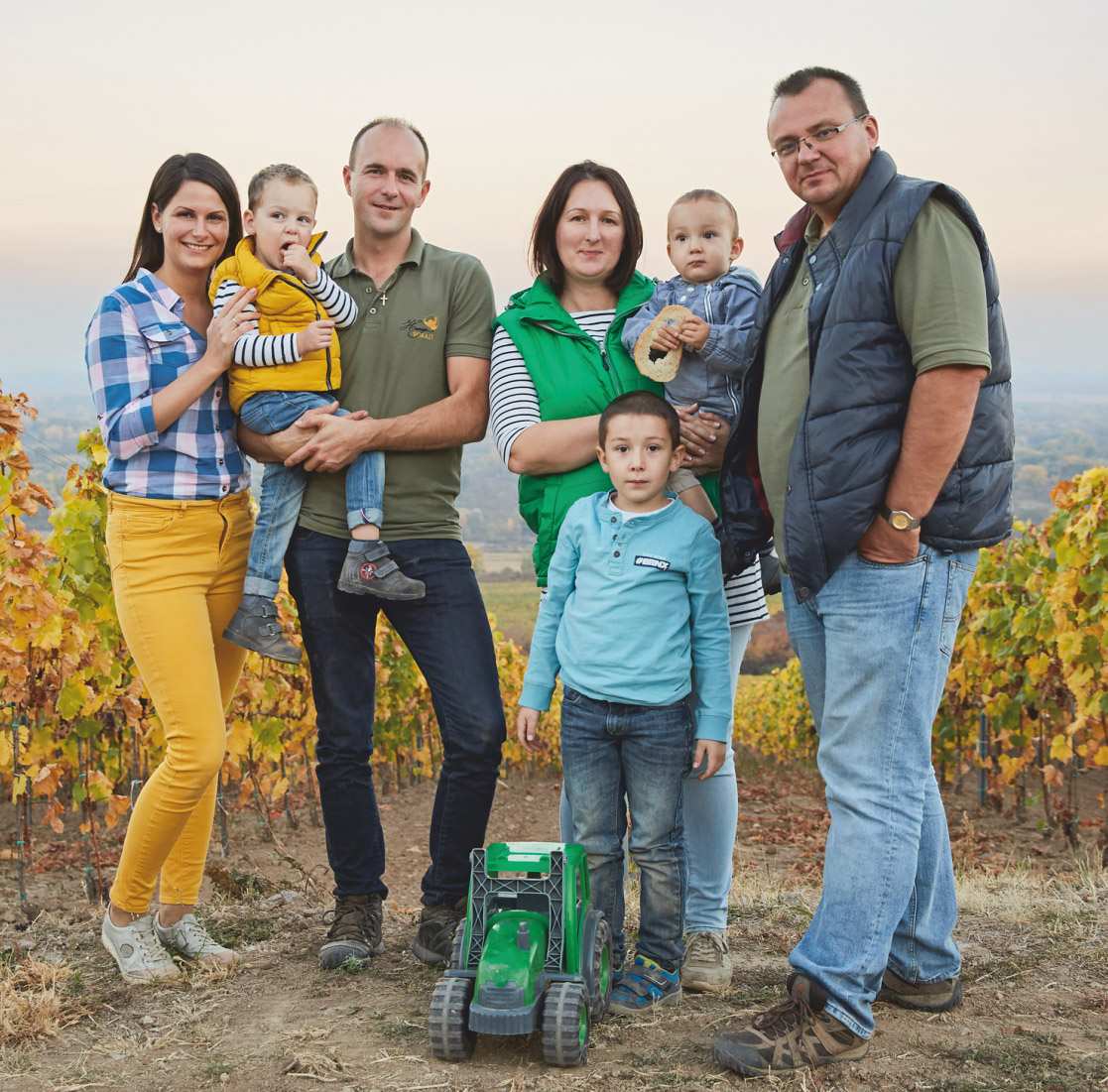 Carpinus Family Winery is a heritage of generations in one place, our winemaking roots trace back to the 17th century. It is our goal to be an example of a Tokaj winery that with top quality work and family cooperation, without compromise, can run sustainably and build a stable position in the world wine market. 
Carpinus offers dry, late harvest, and Aszú wines, also in single vineyard selections from our best vineyards. Our dynamism is bringing exciting wines – sweet and dry – from the most important grape varieties, mainly Furmint and Hárslevelű, that burst with minerality from the volcanic soils and express fruity subtlety from the loess soils.  With a focus on Deák and Lapis provenance by reflecting the unique personality of each terroir in the wine. All of our wines are made from vineyards where we keep the yields low. We manage the vineyards using organic viticultural methods with minimal intervention.
-- Bai Family
The quality of good wine can only come from good, healthy raw materials, which is why we believe it is important to closely monitor every process from vine cultivation to bottling. When the year's work is done and harvest time comes, that's when we have the chance to create. The winemaker can only show his true vision once a year, and the fine-tuning comes afterwards. That's what makes an excellent wine in the bottle.